Our specialized tire repair workshop is equipped to repair tires for earthmoving vehicles for sizes between 15.5R25 and 45/65R45.
An assessment regarding the tire condition, problem, and cause of damage is issued. The damage in the tire is closely inspected to determine if it can be repaired successfully. If the damage is too large, too deep or too close to the bead, repair may not be an option. The damage is checked against the tire manual to identify the repair procedure, tools, and products to be used.
Tip-top's high-quality German patches and material are used to guarantee the best results.
All results are documented for each tire for future reference and history traceability.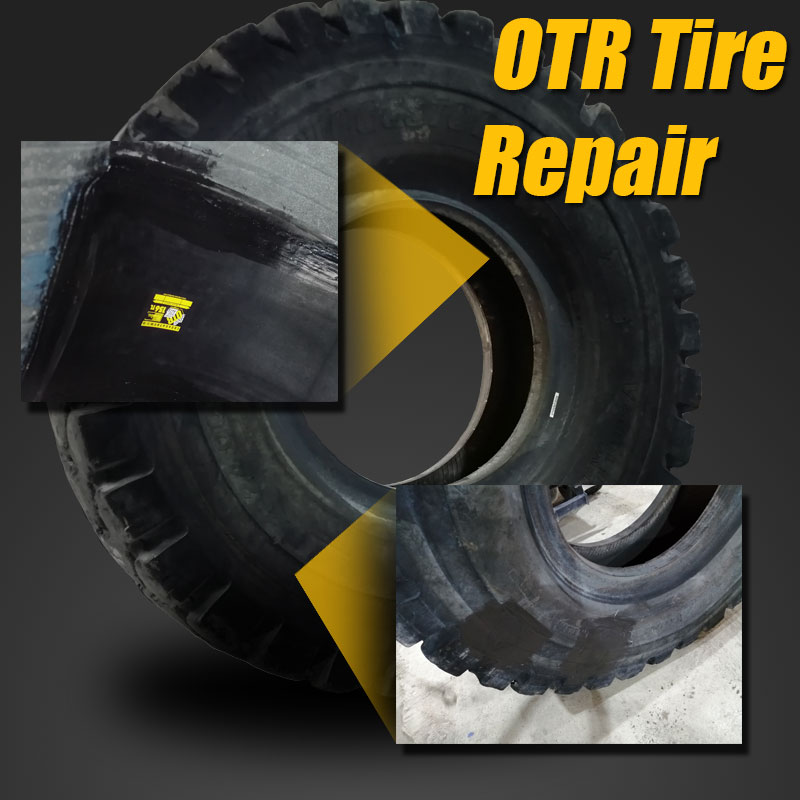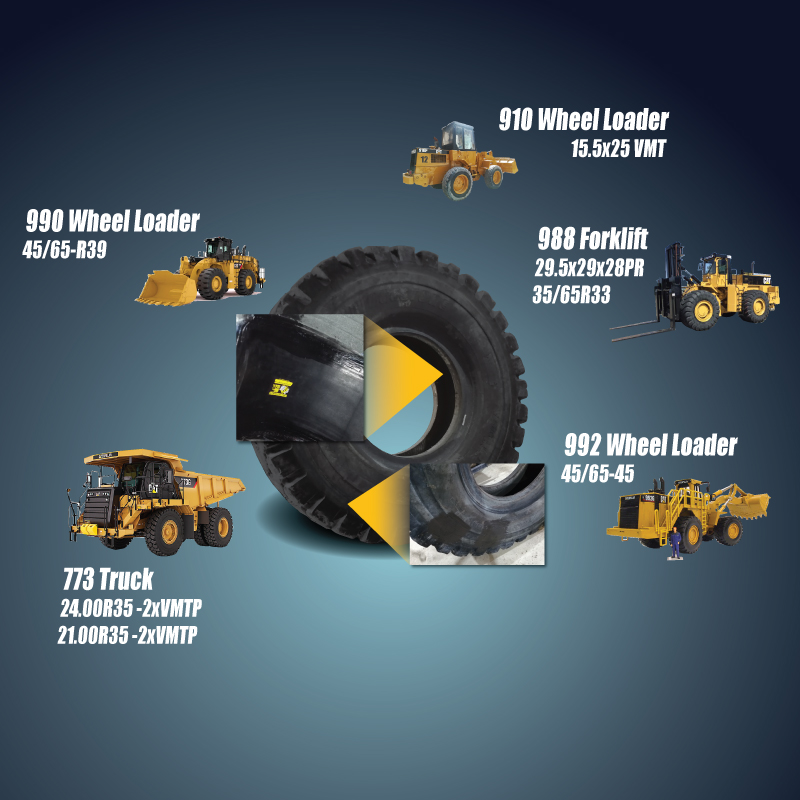 Tips for maintaining your OTR tires
Repairing and proper maintenance is very important for OTR tires. Due to size and huge load on these tires, a blowout can not only damage the vehicle but might also cause a loss of life. For longer use of the tire and in order to avoid costly accidents, you will find below the best practices to apply to OTR tires:
Maintaining tire pressure as per vehicle's catalog recommendations.
Monitoring tread depth.
Periodical inspection for cracks and leaks.
Regular rotation of tires.
Regular checks for debris in the tread and removing them quickly.
Allowing tires to cool regularly.
Controlling driving speed and load size.
Adopting good driving practices.
Buy tire brands that are consistent and that are matched in terms of overall diameter.
Storing in a cool dry place away from sunlight or any other heat emitting equipment.