Heavy fuel oil (HFO) is a petroleum distillate that is produced from crude oil. HFO is a cost-effective, reliable fuel that is used in power generators.
As a residual product, HFO is a relatively inexpensive fuel. It thus became the standard fuel for large marine diesel engines.
HFO power plants offer long term reliable operation expectation, lower running and maintenance costs, and low noise advantages – necessary elements for an around-the-clock operation.
HFO has proved itself to be a feasible, cost-efficient and reliable fuel source, fuelling many power stations around the globe. As refining processes improve, lower sulfur fuel oils (LSFO) are also available, lessening the environmental impact of this fuel type.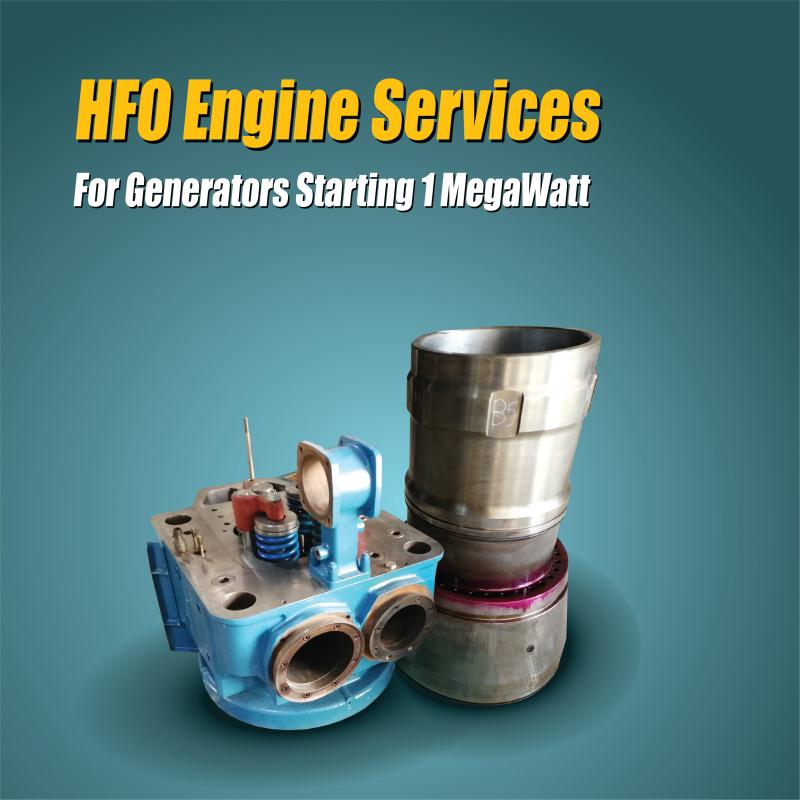 SOMP provides documented, quality controlled services according to manufacturer recommendations for cylinder heads and cylinder liners of HFO generators starting 1 MW. A report detailing the entire measurements is provided with every overhaul.
We offer complete overhauling of cylinder heads for power generators from 1MW to 12MW. The overhauling consists of:
Disassembly of all components and parts while checking their condition.
Complete cleaning of cylinder head and components.
Changing all necessary parts while checking of availability of spare parts at customers warehouse or are ordered directly.
Grinding of valves, valve seats, heat seal contacts, and where necessary while checking the allowed tolerance.
Documentation of all the procedure and measurements on a report which is handed with the cylinder head.
Cylinder liners are also overhauled as part of the general scheduled maintanance of the generators and their cylinder heads. The overhaul includes:
Cleaning of the liners.
Honing of the liner bore according to its specification of roughness and cross-hatching.
Belzona application where necessary.
Lapping/grinding of top and bottom rims.
Application of necessary protection.
Documentation of all the procedure and measurements on a report which is handed with the cylinder liner.
Our trained team have a Chris-Marine tools and certification.