We initiated this service due to high demand of on-site maintenance of earth moving (EM) machine pin bores since other options require the transportation of the machine to the workshop. Out porable machine has high precission down to 0.01mm and do bores that require to be coaxial. This deliverd a better operation for the vehicle that matches it original state. Pins can also be manufactured and customised accordingly including hard chrome application.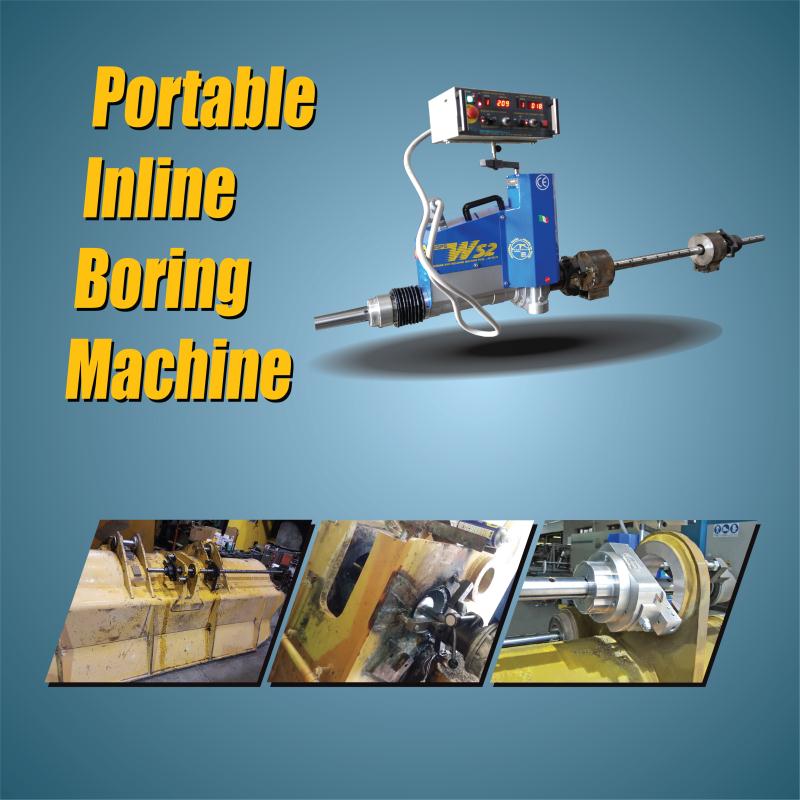 What is Inline boring?
Inline boring is a process by which very heavy machinery that is too heavy or too costly to move to a machine shop can be repaired on-site, restoring bearing bores and pin inside diameters, to factory specifications.
When should you choose inline boring?
Inline boring is very convenient for the on-site easy concentric bore repair of holes on heavy mobile earthmoving equipment such as: backhoes, dozers, end loaders, scrapper hitches, tractors, excavators, machine frames thus producing workshop quality tolerances on-site and eliminating costly dismantling and production downtime.
What are the advantages?
Cost effective:

All expensive shipping related costs and potential equipment damage during shipment are eliminated. Valuable production downtime and labor cost are reduced.

Convenience:

All work is performed at the customer's facility, regardless of size, position, damage, material, etc, requiring only the use of a small crane.

Flexibility:

Our line boring machines support boring diameters from 40mm to 400mm, and in almost any location and environment with the safety, precision and reliability of stationary machines. SOMP also provides on-site welding prior to machining.